About Ukraine
Ukraine. Ancient, Beautiful and Authentic
View video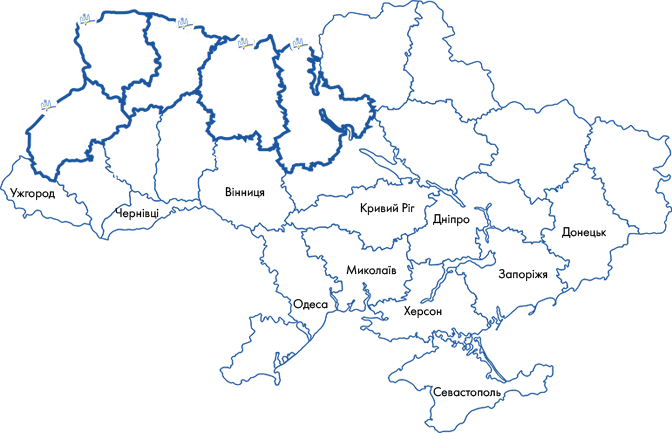 Ukraine – a picturesque European country with a rich history and cultural heritage, universally famous for its remarkable nature, delicious food and freedom-loving Ukrainian people.
On the territory of modern Ukraine there are famous settlements of many archaeological cultures since the Paleolithic era, but the starting point of the Ukrainian Slavic state and culture is Kievan Rus of the IX-XIII centuries.
This state, that gave the world Princess Olga, Volodymyr The Great, Yaroslav the Wise, Roksolana, Ivan Fedorov, Petro Sagaidachny, Bohdan Khmelnytsky, Taras Shevchenko, Mykola Gogol and Lesya Ukrainka.
However, our country is popular not only because of these people – here such prominent artists as Andriy Kuzmenko and Bogdan Stupka, Klychko brothers and Vasyl Virastuyk created their works.
MORE ABOUT THE REGIONS
15 interesting facts about Ukraine
Ukraine is located in Central and Eastern Europe at the crossroads of important transport routes between countries and continents. Modern Ukraine is a country of advanced digital technologies, endless expanses of picturesque sunflowers, wheat fields, incredibly blue skies and brave talented friendly people.
Ukraine is a founding member of the United Nations, as well as a member of more than forty international organizations, including the OSCE (1992), the IMF (1992), the IBRD (1992), the WTO (2008), the Council of Europe (1995), and UNESCO (since May 12, 1954).